For avid sports enthusiasts, the Chrome Web Store has a number of handy extensions for sports news and stats, for all of the major sports, and even some virtual-fantasy sports, played around the world.
ESPNCricinfo
The ESPNCricinfo for Chrome is a hugely popular extension with over 90,000 users. It provides the latest cricket scores, news, and other features from the world-leading cricket info site, ESPNcricinfo.com.
Features:
Can customise your alerts via the handy notification badge.
Filter news and stats by country.
Get the latest scores, updates, and news, straight to your browser.
Shows current scores in a handy tooltip window by simply hovering the mouse over the extension icon in the browser.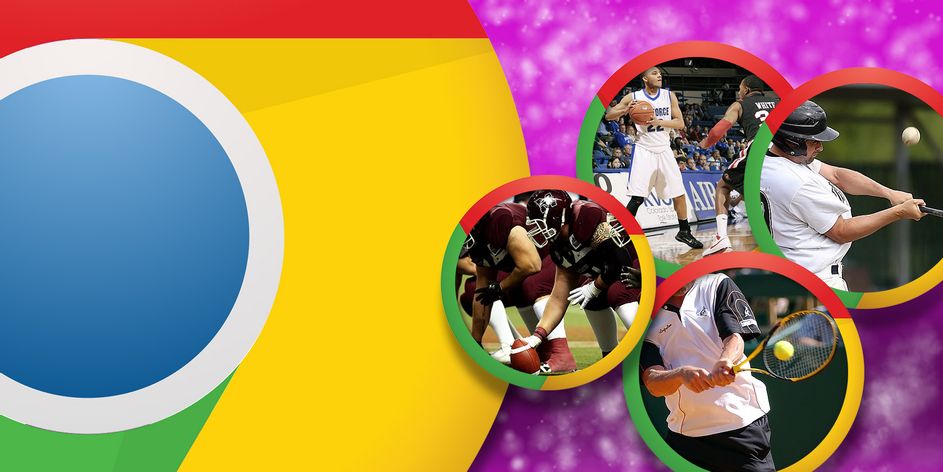 FUTBIN
FUTBIN is a popular import extension that is made for Sony's FIFA Ultimate Team virtual football game.
Features:
Allows users to import their favourite club stats into their FUTBIN user profile.
Automatically analyses stats for players, scores, consumables, and more.
Allows easy navigation and access to all information and stats.
365Scores – Live Scores and Sports News
365Scores is a popular Chrome extension that gives the user access to live scores as well as regular updates on news and stats for all the major sports, right from your browser.
Features:
Customise a sports channel of your own.
Get on-demand alerts for the latest news and live scores.
Track your favourite team or player.
Explore and interact with stats for more in-depth information.
Join in on the exciting competitions.
Are You Watching This?!
Are You Watching This?! is a Chrome extension designed to provide live scores and excitement alerts for NFL, NBA, NHL, MLB, and soccer, in the US.
Features:
Get live scores and excitement alerts straight to your browser.
Browse cable TV listings and excitement ratings.
User-friendly layout, tools, and navigation.
Basketball Box Scores
For a Chrome browser extension focused on NBA, Basketball Box Scores has been quickly growing in popularity and users.
Features:
The latest NBA box score, news and highlights.
 Select a favourite team to receive news and alerts for.
Customise your personal profile, including the theme.
Simplifies info and news for quick and easy browsing.
LeetSports Fantasy Hockey Tools
LeetSports Fantasy Hockey Tools for Chrome provides a number of tools for improving your chances of winning in ESPN, Yahoo, or Fantrax fantasy hockey.
Features:
Displays the line-up of all ESPN. Yahoo, and Fantrax fantasy hockey players.
View detailed and useful data directly from the Leetsports website.
View remaining games and off-night games.
Set a custom data range, and more, in your profile.
Remember
There are plenty of other sports-related extensions to be found for the Google Chrome browser. Between online pokies NZ games be sure to visit the Chrome Web Store and check them out. Also, if you have some time, remember to give the extension a rating, or better yet, write a review.