Chrome is one of the most popular browsers in the world, though at times things can go a bit awry with, say, too many open tabs, or a large collection of resource-heavy extensions in use. While Chrome steadily updates to constantly improve performance, it is often up to users to manually "clean up". This may include clearing the cache, deleting extensions, and closing unnecessary tabs, etc, to reduce whatever is causing the performance to lag.
Fortunately, there are a few extensions that can save you much of the trouble.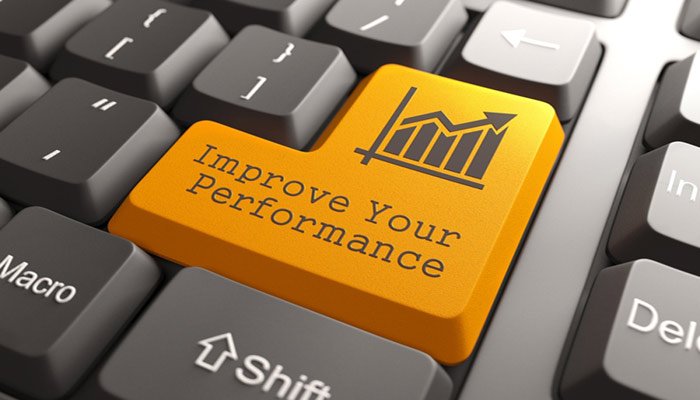 The Great Suspender
Chrome is notorious for being quite a memory hog at times. A large number of open tabs are well known to be a major culprit in performance loss. The Great Suspender helps to suspend tabs that aren't in use, thus freeing up RAM and greatly boosting performance without having to change your browsing habits.
It also allows you to whitelist domains and URLs that you may need to remain open, such as email, a webpage with actively changing stats, or perhaps a web-form with information you don't want to lose, etc.
Web Boost
Web employs an ingenious method of caching web pages while blocking some of the factors for performance loss, such as ads and trackers. This allows web pages to load faster, boosting your general browser performance.
Web Boost is a popular, free, and open source extension, developed by people with passion for fast and hassle-free browsing.
uBlock Origin
Ads are something that many of us begrudgingly allow, especially when things are free, and the publisher relies on advertising to make profit. There are times and instances, though when the number of ads can be downright aggressive, and even contain malware or phishing.
This is where installing an ad-blocker can greatly help in reducing both malicious activity, as well as freeing up resources taken from constant ads. Sites without aggressive advertising, though, can also easily be excluded in a custom whitelist if necessary.
Clear Cache for Chrome
One of the go-to methods for increasing Chrome's performance is clearing things like the cache, history, cookies, downloads, forms, and whatever else is left in localStorage.
Clear Cache for Chrome for Chrome lets you do this, and more, simply, and easily with a click of the mouse. It is super easy to use, has no ads, works offline, and requires no special permissions from the user.
Tab Manager Plus for Chrome
Another great tab extension, tab manager allows you to quickly and easily find open tabs, find and close duplicates, limits the number of tabs per window, and much more. It's a super light and easy to use extension that does a lot to help manage tabs from building up to a level that affects Chrome's performance.
Summary
At the end of the day, too many extensions are generally one of the biggest cases of Chrome losing performance, lagging, and even crashing when you're browsing, playing roulette for real money or even just reading the news. The above extensions can help, but best practice is to try and only use extensions that you really need, while keeping the over-all number to a minimum.